Dell
Regular price
$4,655.00
Sale price
$1,631.00
Unit price
per
64% Off | Save $3,024.00
Sold out
SKU:AUL5340516256NB1C1
In stock
Share
View full details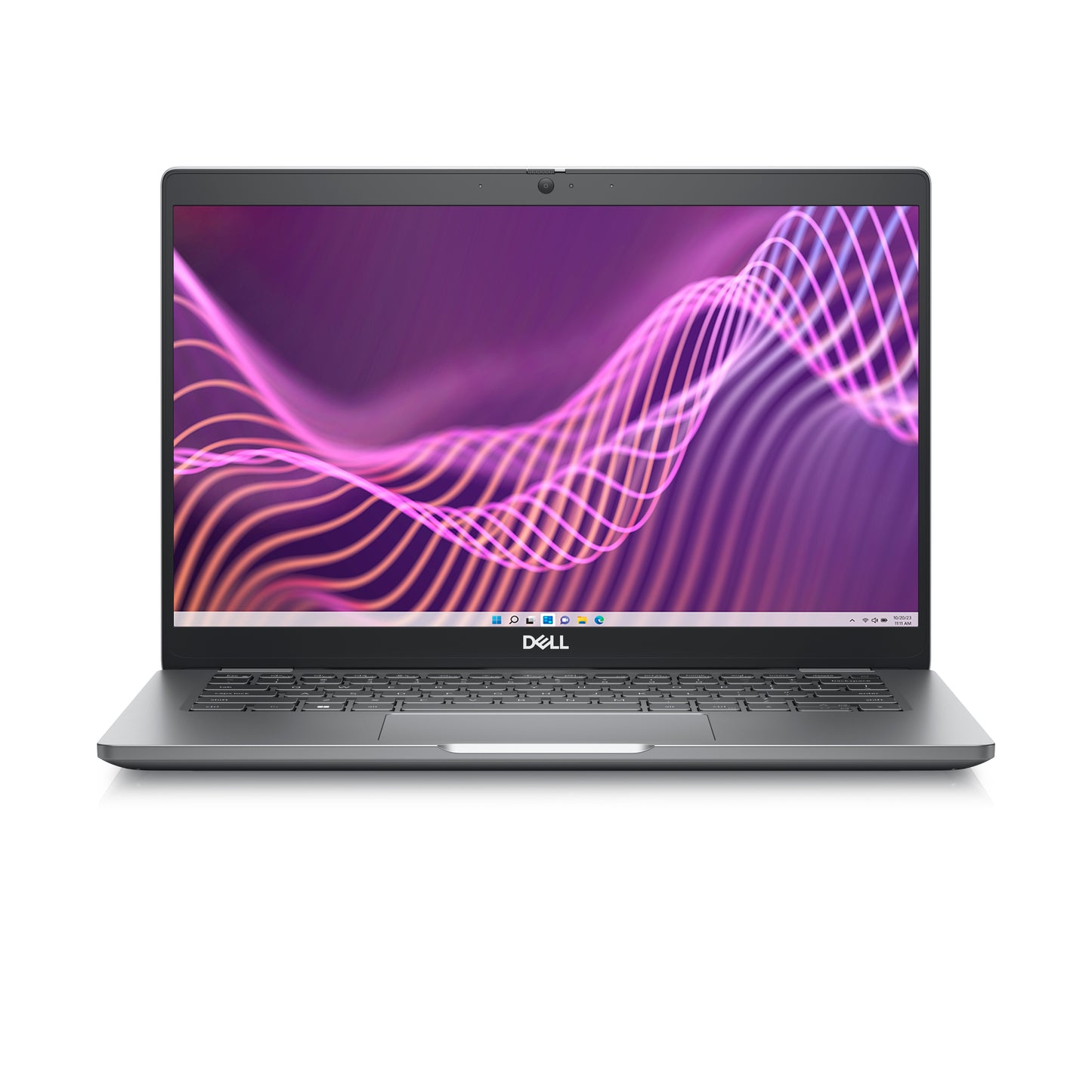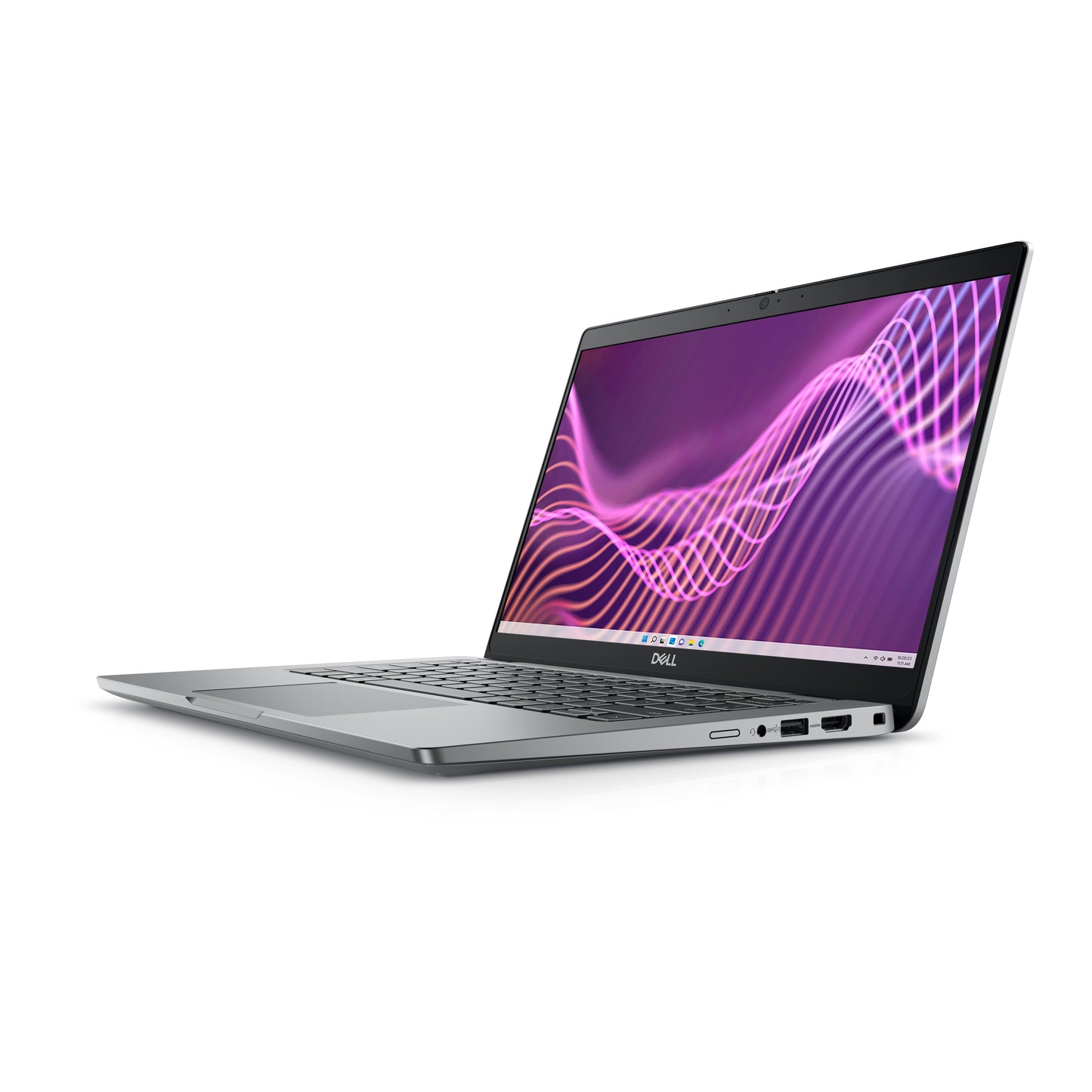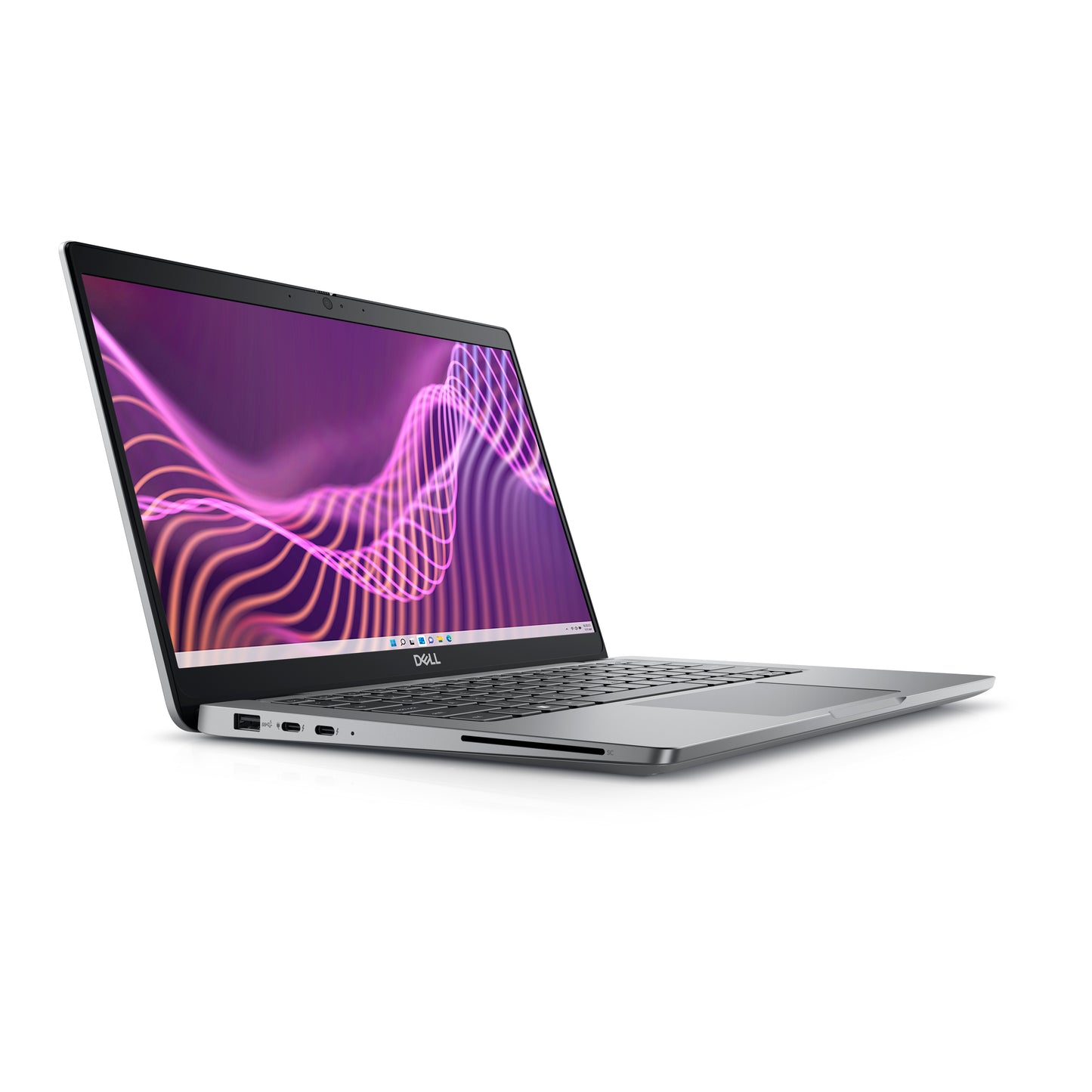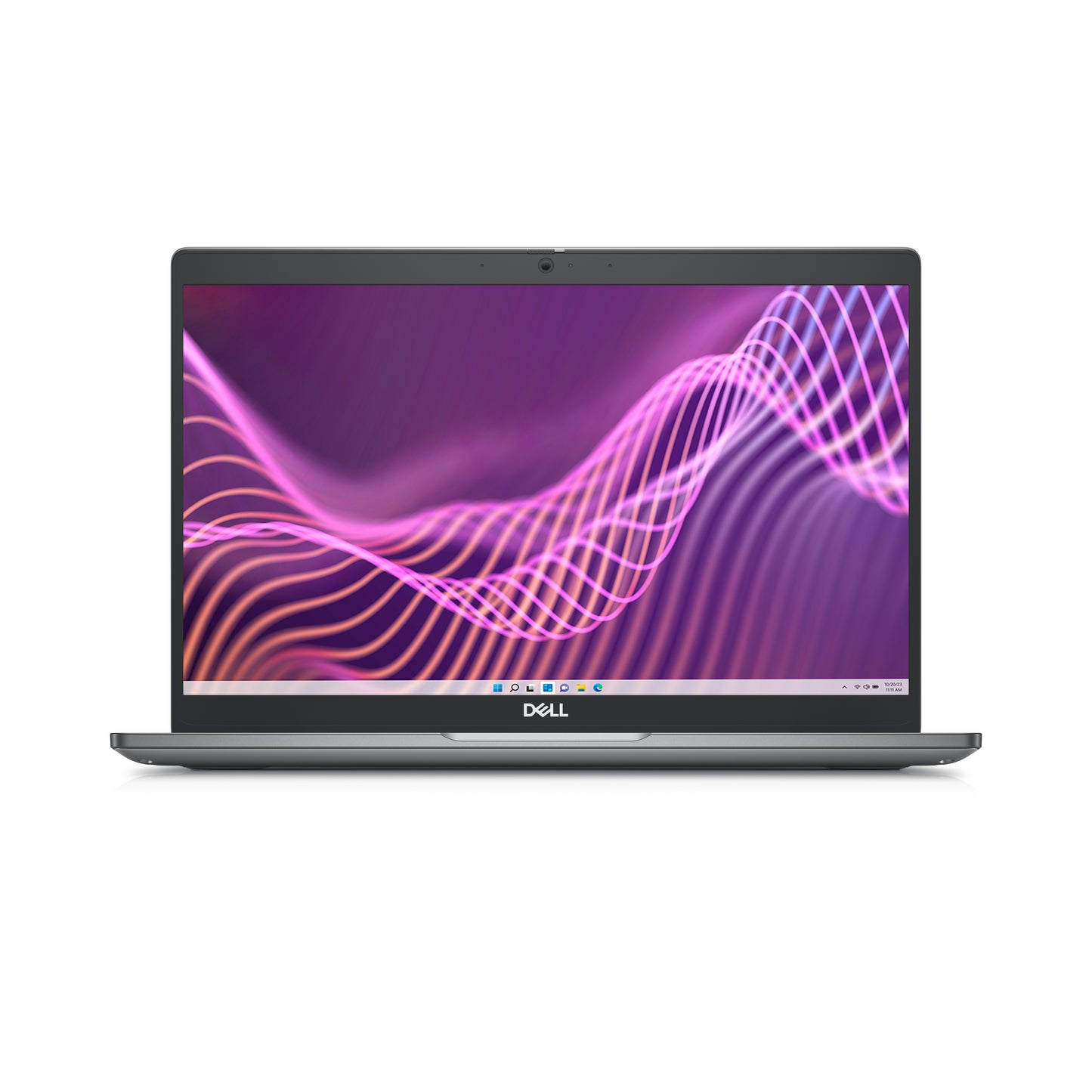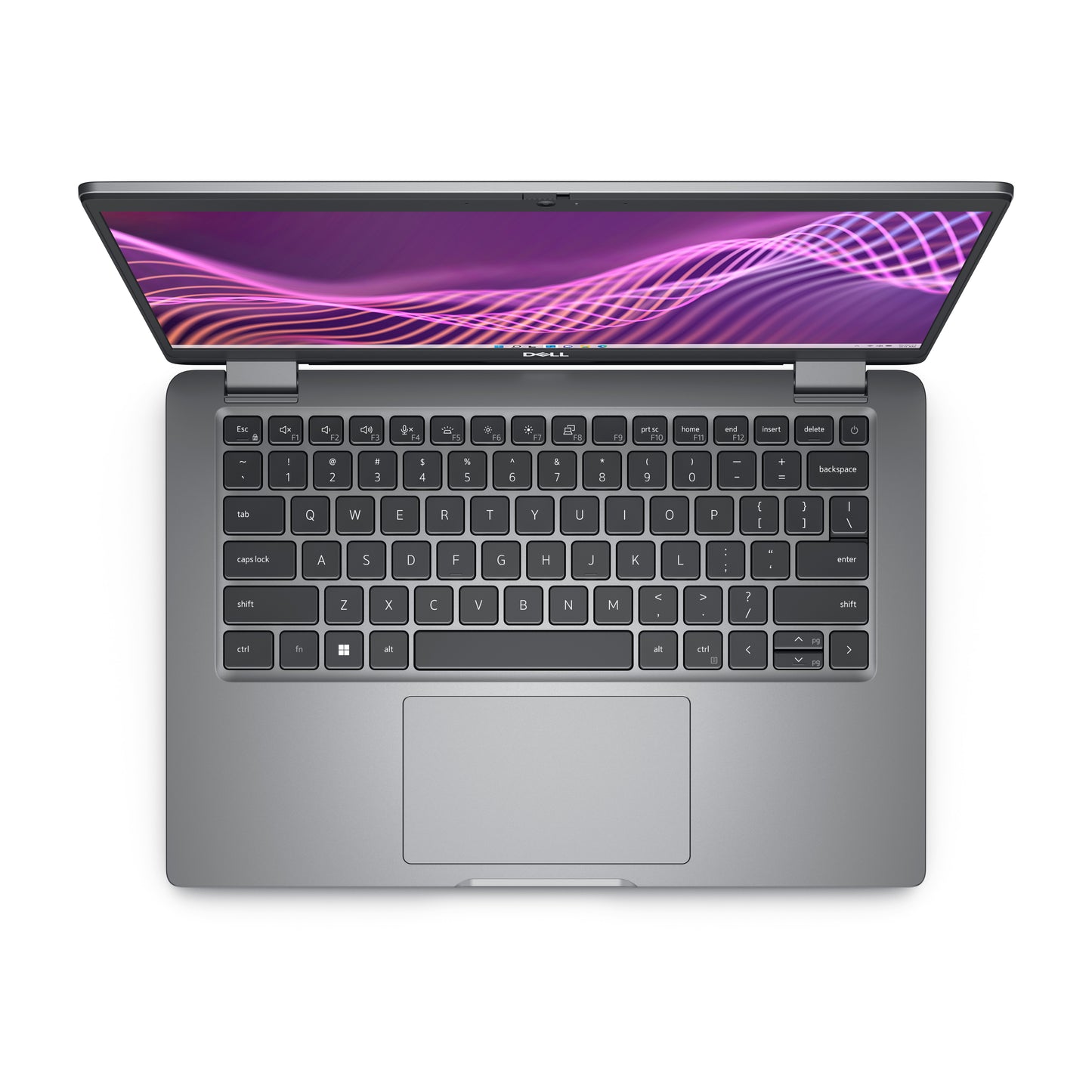 Maximum performance and scalability
Discover the unmatched efficiency of the Latitude 5340, a 13.3-inch FHD non-touch laptop crafted with impeccable attention to detail. With its stunning 1920x1080 IPS display offering 250 nits brightness, you can expect crisp visuals every time. The laptop's 13th Generation Intel Core processor combined with DDR5 LPDDR5X Onboard Memory running at 4800MHz ensures lightning-fast performance and seamless multitasking.
The M.2 PCIe NVMe SSD (Class 35) guarantees rapid boot times and instant file access. With Intel's 13th Generation Integrated Graphics, enjoy fluid visuals and enhanced graphic performance. Stay powered for longer with a robust 3-cell, 54Wh Battery that supports both Express Charge and Express Charge Boost.
Latitude 5340 comes preloaded with Windows 11 Pro in English, ensuring a cutting-edge OS experience. Stay connected on-the-go with Intel Wi-Fi 6E (or 6 if 6E is unavailable) AX211, offering 2x2, 802.11ax support, paired with a Bluetooth wireless card. Video calls are enhanced with an FHD Camera that boasts Temporal Noise Reduction. Plus, you get additional privacy features like a camera shutter and a built-in microphone.
The laptop also boasts an English US backlit keyboard with 79 keys, ensuring comfort and precision during extended typing sessions. Power up quickly and safely with the 65W AC adapter via USB Type-C, and rest assured with TCO Gen9 compliance. Note that the Intel vPro Management is disabled for users seeking straightforward usability. Every purchase is backed by a 12-month basic onsite service for your peace of mind.
Step into the future of computing with the Latitude 5340, where performance meets elegance.
AUL5340516256NB1C1


Intel Core i5




16GB | 256GB




Non-LTE

N008L5340AU_VP


Intel Core i5




16GB | 512GB




Non-LTE

AUL5340716256NB1C2


Intel Core i7




16GB | 256GB




Non-LTE

N014L5340AU_VP


Intel Core i7




16GB | 512GB




Non-LTE

AUL53407165124GNB1C3


Intel Core i7




16GB | 256GB




4G | LTE

Model
Dell Latitude 5340 XCTO Base [AUL5340516256NB1C1]
Dell Latitude 5340 BTX Base [N008L5340AU_VP]
Dell Latitude 5340 XCTO Base [AUL5340716256NB1C2]
Dell Latitude 5340 BTX Base [N014L5340AU_VP]
Dell Latitude 5340 XCTO Base [AUL53407165124GNB1C3]
Display
Laptop 13.3" FHD (1920x1080) Non-Touch, IPS, 250 nits, AG, FHD Cam, WLAN
Laptop 13.3" FHD (1920x1080) Non-Touch, IPS, 250 nits, AG, FHD Cam, WLAN
Laptop 13.3" FHD (1920x1080) Non-Touch, IPS, 250 nits, AG, FHD Cam, WLAN
Laptop 13.3" FHD (1920x1080) Non-Touch, IPS, 250 nits, AG, FHD Cam, WLAN
Laptop 13.3" FHD (1920x1080) Non-Touch, AG, IPS, 250 nits, FHD Cam, WLAN/WWAN (4G)
Processor
13th Generation Intel Core i5-1335U, (12 MB cache, 10 cores, up to 4.6 GHz)
13th Generation Intel Core i5-1335U, (12 MB cache, 10 cores, up to 4.6 GHz)
13th Generation Intel Core i7-1365U vPro, (12 MB cache, 10 cores, up to 5.2 GHz)
13th Generation Intel Core i7-1365U vPro, (12 MB cache, 10 cores, up to 5.2 GHz)
13th Generation Intel(R) Core(TM) i7-1365U vPro, (12 MB cache, 10 cores, up to 5.2 GHz)
Memory
16GB LPDDR5/x Onboard Memory, 4800MHz (dual channel)
16GB LPDDR5/x Onboard Memory, 4800MHz (dual channel)
16GB LPDDR5/x Onboard Memory, 4800MHz (dual channel)
16GB LPDDR5/x Onboard Memory, 4800MHz (dual channel)
16GB LPDDR5/x Onboard Memory, 4800MHz (dual channel)
Storage
256 GB, M.2, PCIe NVMe, SSD, Class 35
512 GB, M.2, PCIe NVMe, SSD, Class 35
256 GB, M.2, PCIe NVMe, SSD, Class 35
512 GB, M.2, PCIe NVMe, SSD, Class 35
256 GB, M.2, PCIe NVMe, SSD, Class 35
Video Card
Intel 13th Generation Core i5-1335U Trans., 16GB LPDDR5 Memory, Intel Integrated Graphics, TBT4
Intel 13th Generation Core i5-1335U Trans., 16GB LPDDR5 Memory, Intel Integrated Graphics, TBT4
Intel 13th Generation Core i7-1365U vPro, 16GB LPDDR5 Memory, Intel Integrated Graphics, TBT4
Intel 13th Generation Core i7-1365U vPro, 16GB LPDDR5 Memory, Intel Integrated Graphics, TBT4
Intel 13th Generation Core i7-1365U vPro, 16GB LPDDR5 Memory, Intel Integrated Graphics, TBT4
Mobile Broadband
No Mobile Broadband Card
No Mobile Broadband Card
No Mobile Broadband Card
No Mobile Broadband Card
4G CAT16 - Intel XMM 7560R (DW5823e), eSIM
Battery
3- cell, 42Wh Battery, Express Charge Capable
3- cell, 42Wh Battery, Express Charge, Express Charge Boost capable
3- cell, 42Wh Battery, Express Charge Capable
3- cell, 54Wh Battery, Express Charge, Express Charge Boost capable
3- cell, 42Wh Battery, Express Charge Capable
Operating System
Windows 11 Pro, English
Wireless
Intel Wi-Fi 6E (6 if 6E unavailable) AX211, 2x2, 802.11ax, Bluetooth Wireless Card
Camera
FHD Camera, Temporal Noise Reduction, No ExpressSign-In, Camera Shutter, Mic
Keyboard
English US backlit keyboard, 79-key
AC Adapter
65W AC adapter, USB Type-C, TCO Gen9 compliant
Systems Management
Intel vPro Management Disabled
Palm Rest
Single Pointing, No Palmrest Security Options
Warranty
Basic Onsite Service Initial, 12 Month(s)
Customer Satisfaction
Check out some recent reviews and customer experiences shared on Trustpilot
Enquire about this product including its specification, customisation options and stock availability